See-Thru Window Clings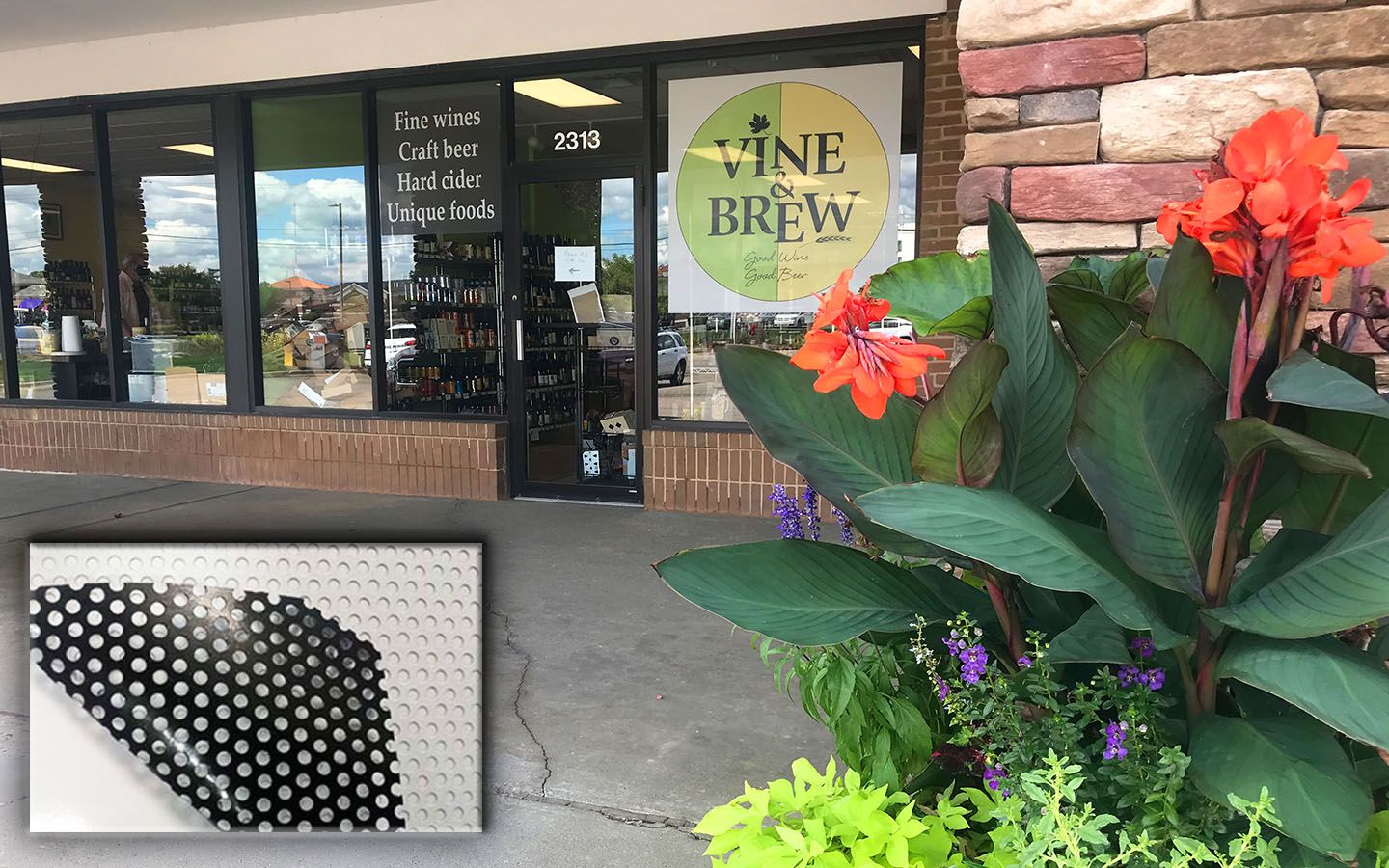 These one-way vision graphics are ideal for those who want to use their windows to advertise but don't want to lose the functionality of seeing out the window or receive natural light inside.
See-thru window signs are a form of window advertising that allows retailers, offices, and restaurants to use their windows for advertising without blocking their view.  The material used has small perforated holes that allow you to see out your window, while the view from outside becomes a great large-scale billboard to promote your brand or beautify your surroundings. Contact us to assist you with your next window graphics.
SEE-THRU WINDOW GRAPHICS USES
Store front promotions
Gyms blocking people from the outside looking in
Automobile rear windows
Gas stations where glass fronts are prime marketing to get people inside
Tall buildings where the windows can be made into a billboard without blocking the view or natural light.
Privacy purposes
Natural light filter
Tint alternative